Self-adhered membrane
Material:
HDPE
Length:
50m
Color:
white
Payment Terms:
TT
Min. Order:
1000
Productivity:
10,000sqm/day
Delivery Time:
Within 12 days
Packaging:
Woven Bags
Description
Features
Application
Technical Parameters
Self-adhesive high density polyethylene waterproof membrane is made of 100% organic adhesive materials . Firmness will bigger than self adhesive SBS, SBR, water soaking agent, modified bitumen. It bonded with polyethylene film and aluminum foil or without film (double-side self adhering) covered with anti-adhesion isolating tape.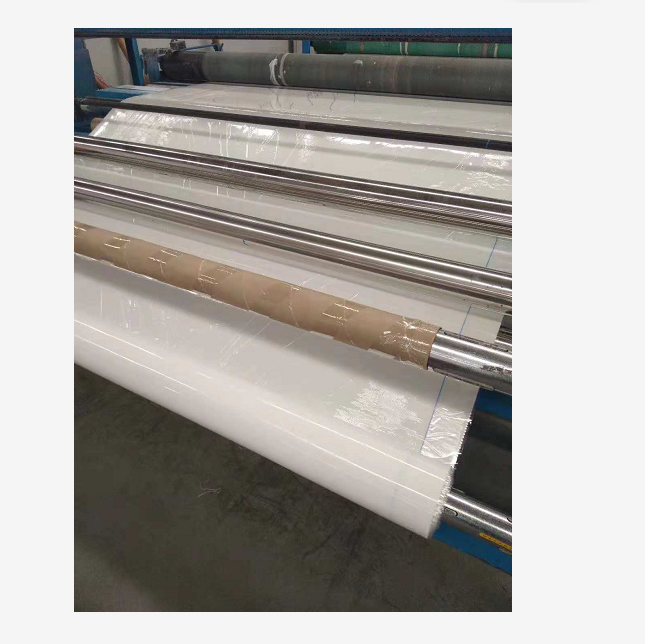 Product Features
Self adhesive rubber waterproof membrane has excellent performance on impermeability, high and low temperature flexibility, extensibility and adhesion and it can well adapt deformability caused by tensile stress on the base layer. The membrane is highly resistant to puncture and has excellent self healing property, with the function of self-locking water. It has excellent adhesion bond and is convenient for construction and maintenance.
Application
Seam roof waterproof construction:
· Before application, the substrate must be free of any dust, dirt, oils, moisture or debris that could interfere with proper adhesion. Often the roof surface must be primed prior to membrane application, with the cement adhesive bonding, width of 10 cm. Additional layer juncture and waterproof layer juncture stagger 5 cm above.
· Till dry for 1-2hours , use the waterproof sealant to seal all entrance for water on the roof.
· The basement waterproof juncture construction: the 10-15 cm lap article cover joint way, choose agglutinate article cover polymer adhesive.
· Waterproofing materials lap width long side of 8-10 cm shorter edges 10-15 cm, and the adjacent short side seams shall be more than 10 cm stagger angle metope and ground in for 30 cm above all.
Scopes of application:
For industrial and civil buildings roof, underground and other moisture-proof and the bridge, , swimming pool, water tunnels and other buildings. Also for waterproofing projects of timber structure and metal structure.
Data Sheet
Item

Item

Standard

1

Tensile Property

Tensile Strength /(N/50 mm) ≥

500

Elongation,% ≥

400

2

Tear Strength /N ≥

400

3

Impact Property

Diameter (10±0.1)mm,No leakage

4

Static Load

20kg,No leakage

5

Heat Resistance

70℃,2h

6

Low Temperature flexure

-25℃,No crack

7

The channeling water

0.6MPa,no channeling water

8

Peel strength /(N/mm) ≥

No processing

2.0

Cement powder surface

1.5

Sediment surface

1.5

Ultraviolet radiation aging

1.5

Thermal aging

1.5

9

Peel strength/(N/mm) ≥

1.5

10

Thermal aging

Tension retention /% ≥

90

Elongation Retention/% ≥

80

Low Temperature flexure

-23℃,No cracking

11

Heat Stability

Suface

smooth

Dimensional change /% ≤

2.0
The Others Products: