TPO Roofing Membrane
Material:
TPO
Color:
Various
Payment Terms:
T/T & L/C
Productivity:
Delivery Time:
Within 20 days after receiving the depoist
Packaging:
In woven bags
Description
Features
Application
Technical Parameters
TPO roofing membrane is a new-type waterproof material manufactured using state-of-the-art polymer manufacturing technology combines both polypropylene (plastic) and ethylene-propylene (rubber). It is an ideal commercial waterproofing membrane that is reliable, cost effective, environmentally friendly and easy to install.
►High UV-resistance and high reflectivity
►Excellent weathering characteristics and long-term flexibility
►High tensile strength and puncture resistance
►Excellent resistance to harsh chemicals and industrial pollutants
►Heat or solvent-welding effectively provides seamless roof coverings
TPO Roofing membrane is particularly used in roofing waterproof project.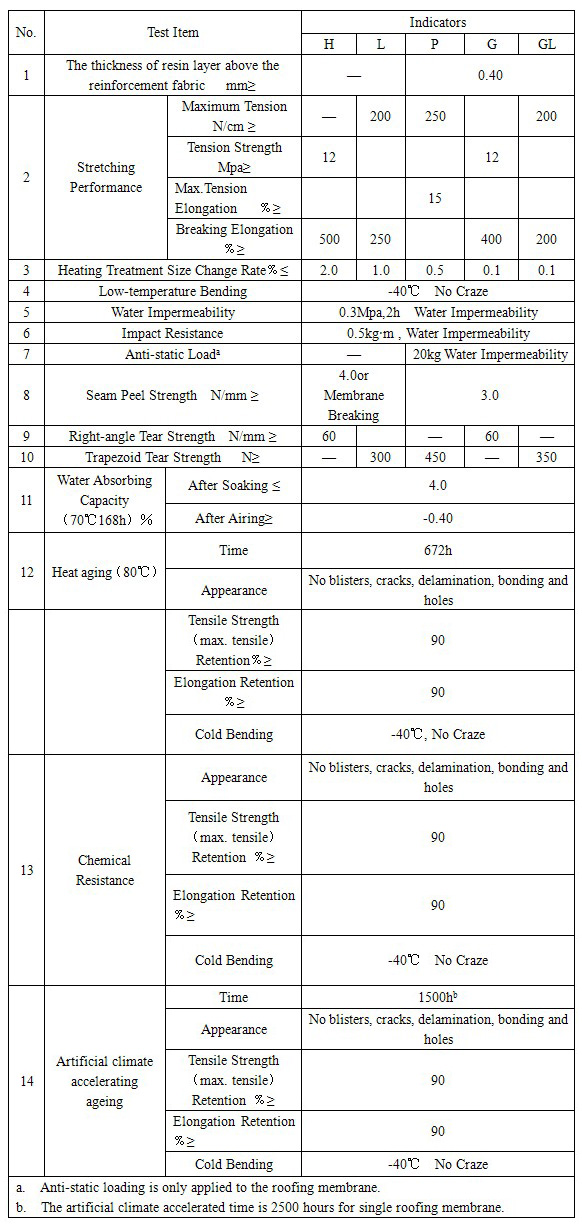 The Others Products: